3 Football stadiums to see before you die
One of the great aspects of being a football fan is traveling to different stadiums around the world to see matches. Whether it is sitting in ultra-new football stadiums or one that is 100-years old, a great stadium can make a match even better.
There are some stadiums that every football fan has on their bucklist and there are some venues fans have to see before it is too late.
Estadio de Mestalla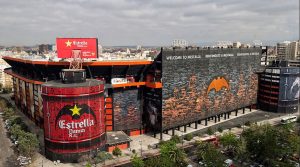 Opened in 1923, Estadio de Mestalla has been the home of Valencia since its doors opened. With a capacity just under 50,000, Mestalla is often overlooked due to fans flocking to Barcelona and Madrid. What makes the stadium so great to watch a match in, is the stands that ascend at a near 90 degree angle. The atmosphere inside the Mestalla is always fantastic and rivals that of either Madrid team or Barcelona. In 2009, the club attempted to build a new stadium. However, local corruption and the economic situation that caused wide-spread unemployment in Spain halted the construction. This month, it was announced the club would finally resume the building of the new stadium. Therefore, you may only have a few opportunities to get to Mestalla before it is gone.
Check out WoWTickets.football for Valencia's upcoming matches. 
Signal Iduna Park

Home of German side Borussia Dortmund, Signal Iduna Park is one of the top football stadiums to visit in Europe. It is home to the famed Yellow Wall, and the atmosphere inside Signal Iduna Park is one of a kind. Opened in 1974, the stadium can hold 81,359 fans. The Yellow Wall, which is the largest free-standing terrace in Europe, can hold 25,000 singing Dortmund fans. It is a tremendously intimidating sight on matchdays. In recent seasons, Dortmund have become one of the darlings of football. Thousands of football tourists flock to the city every year to witness the team play and to experience the atmosphere in the Signal Iduna Park. It is truly magnificent.
Check out WoWTickets.football for Borussia Dortmund's upcoming matches.
Old Trafford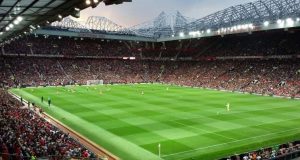 Old Trafford has been Manchester United's home stadium since 1910. The "Theatre of Dreams", is the most iconic football ground in the United Kingdom, and to some football fans, the venue is more well-known than even Wembley. With a capacity of over 75,000, Old Trafford is the largest club stadium in the UK. Not only has Old Trafford seen Manchester United win trophy after trophy, but it has also seen some of the biggest names in football run across its pitch. It still does, and visitors will be treated to one of Europe's top clubs. Not only is it great to watch a match from the Premier League, Champions League or domestic cup, but the stadium tour is very good, too.
Check out WoWTickets.football for Manchester United's upcoming matches.