Liverpool in danger of missing Premier League top 4 | Liverpool
Liverpool have continued a trend of looking great against the Premier League's top sides only to lose to one of the league' bottom dwellers.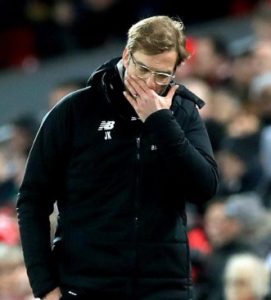 After a stunning 4-3 win over Manchester City, Liverpool followed up their victory with a disappointing 1-0 loss to Swansea. Five days later, the Reds were eliminated from the FA Cup in the fourth round thanks to a 3-2 loss to West Brom.
Liverpool looked likely of securing second place in the Premier League. However, the team's sudden form makes it look more likely that the Reds could be lucky to make the top four. Right now, Liverpool are in danger as the team sit in fourth place, just two points ahead of Tottenham.
On Sunday February 4th, Liverpool will face a major test of their top four credentials. Liverpool will host Tottenham at Anfield in a massive six-point match. A loss could see Liverpool fall completely off the pace in the race for a top four finish. The Reds are still competing in the Champions League, and will have one eye on the European Cup competition which restarts in mid-February.
Liverpool are still in need of new players to fill the holes currently in the team. Of course, Philippe Coutinho was sold and the team needs to add quality with the £142 million it brought in for the midfielder. The club is being linked with several players including Riyad Mahrez and Thomas Lemar, but Liverpool are not certain of landing any of their transfer targets. Without adding more players that can make a difference, Liverpool will be competing in the Europa League next term.
Liverpool's elimination in the FA Cup has also brought out the critics who believe Jurgen Klopp isn't the manager to lead the team forward. Although many supporters want him to have more time, the pressure on Klopp is increasing at Anfield.
Tottenham's arrival at Liverpool on February 4th is a match the Reds must win. Liverpool must still play Manchester United, Everton and Chelsea following their game against Spurs. Liverpool are far from a certain to finish in the Premier League top four. A lot of work must still be done at Anfield to achieve fourth place.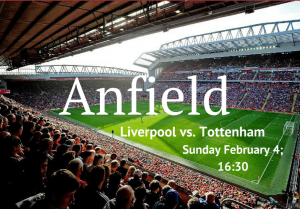 Don't miss Liverpool versus Tottenham on February 4th. Get your tickets from www.WoWTickets.Football now.