The Agony and the Ecstasy – The North London Derby
The North London Derby, Arsenal vs Tottenham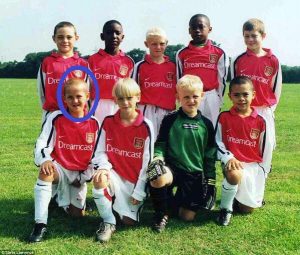 As Arsenal vs Tottenham match is getting closer and engines are heating up. It's taken on more of an edge in recent years with Spurs daring to rival Arsenal for a place in the top four. It looked like they might even finish above Arsenal for the first time in two decades as the 2015/16 season reached the final stages but Tottenham being Tottenham, screwed it up.
Think about that for a brief moment. Tottenham haven't finished above Arsenal since 1995. There is a whole generation of Tottenham supporters who have never seen their club finish higher than their local rivals.
It's not much of a surprise when you think about it; Tottenham haven't won the league since 1961 unless you're drawing your pension, it's unlikely that you've ever witnessed that either. The world was still black and white when Spurs last won the league.
Still, at least Tottenham can claim to be the first club in north London. Well, they could have were it not for the fact that Arsenal moved to Islington in 1913 and Tottenham wasn't officially recorded as part of north London until the boundary changes of the 1960s. It's a day for raining on their parade, isn't it?
And that's the point of the game for the supporters. It's all about bragging rights – and Arsenal have plenty to brag about compared to the neighbours. Sol Campbell, local hero, left White Hart Lane to win the league and in five seasons at Highbury, won as many as Tottenham have in 134 years.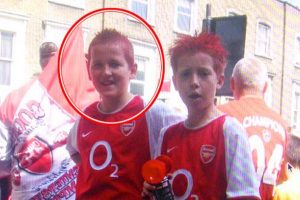 "He's one of our own," rings out the chants whenever Harry Kane's name is mentioned. Except he was on Arsenal's books first and there's a well-circulated photo of him outside Highbury in 2004 wearing an Arsenal shirt, celebrating the Invincibles title win. Yup, he's one of your own alright.
Ever won the league at Highbury or any of Arsenal's grounds? Arsenal have won it twice at White Hart Lane, one of them completing the first leg of the 1970-71 league and cup double.
Tottenham Ego
After the 2003/04 game, Tottenham players celebrated a 2 – 2 draw with Arsenal, coming back from two-down to salvage a point. Thierry Henry asked of a Spurs player, "Why are you celebrating? We've just won the league at your ground." You can still hear the air squirting out of the Tottenham ego.
Occasionally, it goes gut-wrenchingly wrong. Wembley 1991 was the worst day of my footballing life, it genuinely was. April 1985, destroying Tottenham's title hopes with a 2 – 0 win at the Lane, is one of the best. I can still remember the resounding thud as Graham Roberts penalty cannoned off the crossbar in front of the massed ranks of the Arsenal supporters.
For a while, we only played 5pur2 at the Emirates; 5 – 2 in consecutive seasons. I can go back further and evoke the memory of Liam Brady, if you like?
And this is what builds up the rivalry, the hatred; it gives the game an undercurrent, a frisson and no little amount of friction. Which is why both sets of supporters search this fixture out first. Forget the Man United, Chelsea or Man City matches; these are the ones to win, first and foremost.
Losing is painful, listening to the gloating from them for a few months. Worse if it's the second meeting of the season; you've got a whole summer of it.
Losing it not an option!