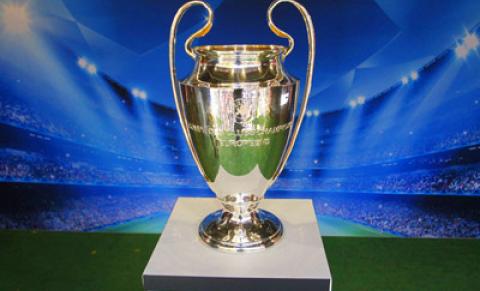 When you hear the first note of the Champions League anthem, the sense of occasion takes over. The butterflies in your stomach flutter in a way that only football can make them as the nervous excitement of the match builds. Get ready and book your Champions League tickets on time and be part of the action. These are no ordinary matches, not just two teams battling for supremacy. This is for the greatest prize in European club football. This is about seeing your heroes take on the might of Europe and being part of that moment. Your voice joins the cast of thousands in hoping, in wanting the players to succeed: to win.
Real Madrid will tell you how important the Champions League is. They fell in love with the competition in the 1950s and every year they want this, the holy grail of football. 2015/16 saw them beat Atletico de Madrid for the second time in three years to lift the trophy; only beating Barcelona could be better. This is the one they all want to win, the trophy every captain wants to hoist above his head in jubilation, whether it is Bayern Munich's Philipp Lahm, Arsenal's Laurent Koscielny or Juventus' Gianluigi Buffon. The greatest names in European football all want this on their c.v. – so does every supporter. There's only one way to make it happen – be there!
Champions League Fixtures
Champions League Dates
After four qualifying rounds which begin in June, the group stage begins in September and finishes in December. The first knockout round is held in February with the champions league final being the last game of the club season in June. Upcoming champions league draw dates are:
24/08/17: Group stage draw

12–13/09/17: Group stage, matchday 1
26–27/09/17: Group stage, matchday 2
17–18/10/17: Group stage, matchday 3
31/10/17–01/11/17: Group stage, matchday 4
21–22/11/17: Group stage, matchday five
05–06/12/17: Group stage, matchday six

11/12/17: Round of 16 draw

13–14/02/18 and 20–21/02/18: Round of 16, 1st leg
06–07/03/18 and 13–14/03/18: Round of 16, 2nd leg

16/03/18: Quarter-final draw

03–04/04/18: Quarter-finals, 1st leg
10–11/04/18: Quarter-finals, 2nd leg

13/04/18: Semi-final and final draw

24–25/04/18: Semi-finals, first leg
01–02/05/18: Semi-finals, second leg

26/05/18: Final (NSK Olimpiyski, Kyiv)
The Champions League was originally the Champions Cup, which first began in 1955 as a straightforward knockout competition.
In 1992, UEFA renamed it the Champions League and introduced the first group stage into the competition. Over time, the format has changed with 32 teams now competing in the group stage. The top two in each group progress to a knockout competition whilst the third placed teams drop into the Europa League.
First Winner
Real Madrid won the first Champions Cup in 1956, beating French side Stade de Reims 4 – 3 in Paris.
Marseille were the first winners of the Champions League in 1992 after they won 1 – 0 against AC Milan in Munich. The French club were allowed to retain the trophy despite being found guilty of corruption in the French League and being punished with relegation to Ligue 2.
Most Champions League Wins
One club has dominated the list of winners: Real Madrid. The Spanish giants won the first five competitions and have gone on to win eleven times and runners-up three times:
Winners (11) 1956, 1957, 1958, 1959, 1960, 1966, 1998, 2000, 2002, 2014, 2016
Runners-up (3): 1962, 1964, 1981
The top five winning clubs are:
AC Milan (7): 1963, 1969, 1989, 1990, 1994, 2003, 2007
Bayern Munich (5): 1974, 1975, 1976, 2001, 2013
FC Barcelona (5): 1992, 2006, 2009, 2011,2015
Liverpool (5): 1977, 1978, 1981, 1984, 2005
Most Memorable Moment in the Champions League
The greatest final was in 1960, the last of Real Madrid's five-in-a-row. They beat German side, Eintracht Frankfurt 7 – 3 in Glasgow with Alfredo di Stefano scoring a hat-trick and Ferenc Puskas grabbing four.
Many fantastic goals have been scored down the years, some truly memorable from the greatest footballers who ever played the game: Puskas, di Stefano, Eusebio, Cruyff, Maradona, Muller, Dalglish through to Cristiano Ronaldo and Lionel Messi.
The most memorable in a final came in 2002 when Zinedine Zidane scored a stupendous volley for Real Madrid against Bayer Leverkusen in Glasgow. The ball dropped over his shoulder and the French genius lashed home what proved to be the winning goal.
FOLLOW THE CHAMPIONS LEAGUE ON SOCIAL MEDIA
Facebook: https://www.facebook.com/uefachampionsleague
Twitter: https://twitter.com/championsleague
YouTube: http://www.youtube.com/uefatv
Instagram: https://www.instagram.com/uefachampionsleague/
Vine: https://vine.co/u/933343570092515328
Football News
Sep 8, 2017 Fri 13:29

Aug 24, 2017 Thu 22:05

Dec 21, 2016 Wed 15:10

Everton v Arsenal – 2-1 Back-to-back defeats at Everton and Manchester City saw a nine-point gap open between Chelsea and Arsenal, with the Gunners slipping to fourth...

Nov 30, 2016 Wed 8:15

Oct 24, 2016 Mon 20:00