International Friendly Matches Tickets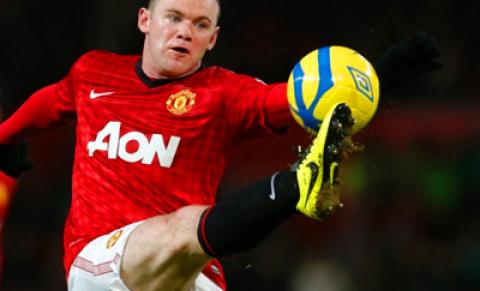 Previously derided, international friendlies are about to go stratospheric. Keen to cash in on the popularity of the Champions League, UEFA has created the Nations League where promotion and relegation comes to the international scene. Based on FIFA rankings, the best nations in Europe will face each other with plenty at stake for the winners and losers. Some of the biggest rivalries in football could be reignited next November with France, Germany, Belgium and Spain in one group whilst England will face Spain, Wales and Switzerland. Ireland could meet Holland, Turkey and Slovakia while Scotland hope to improve enough to be drawn with Northern Ireland and Russia. Instead of meaningless fixtures, passions are sure to run high with every game meaning something. The air will bristle with tension at the climatic moments; this is the opportunity to get involved and wear you national pride firmly on your sleeves. Book International Friendly Matches tickets securely with wowtickets.football and join the excitement of the game.
International Friendly Matches Fixtures
END OF SEASON TOURS AND INTERNATIONAL FRIENDLIES PREVIEW
When the final whistles blow on the club season, there is the small matter of a fortnight's international football to negotiate before the suntan lotion can be packed into suitcases.
It's the time of year when European nations look beyond the continent and draw in opposition from Africa, Asia and the Americas. The .Netherlands get ball rolling with a friendly in Morocco and at home to Ivory Coast. With the Dutch form in the World Cup qualifiers, its little wonder that they sought out African opposition. Not that they will take either match lightly, or if they do, they do at their peril.
That week, beginning 4th June 2017, sees some interesting fixtures. Some of the games will be sold out which is where the secondary market comes into its own. WowTickets has tickets for these matches, delivering time and again when others aren't able to do so. Our unique money-back guarantee gives you confidence when buying tickets.
Uruguay's European mini-tour sets them up with some cracking fixtures, beginning in Dublin against Republic of Ireland. Three days later, they face Italy in Nice on the French Riviera. The Uruguayans are currently third in Russia 2018 South American qualifying but sit uncomfortably only a couple if points clear of the play-off place.
Some big all-European clashes take place with Denmark against Germany. Can the mighty Danes repeat their extraordinary 1992 European Championships final win? They are currently third behind Montenegro and Poland in their qualifying group so victory will need a step up in their performances if they are to defeat the reigning World champions.
Completing the matches on that night, Spain host Colombia, currently second in World Cup qualifying. It's an interesting test for the former world and European champions who tend to do well in continental matches. This though, against a resurgent Colombia, provides a different style to overcome and arguably, one which suits tiki-taka. With four or five if the Colombian squad plying their trade in La Liga, the match in Murcia will be on familiar ground.
South American nations have their globetrotting boots on this summer. Not that there's anything unusual in that, with Zurich frequently hosting friendlies to cut players travelling time. Colombia face Portugal in the Swiss city. However, Brazil and Argentina are set to face each other in Australia at the Melbourne Cricket Ground on 9th June before Australia meet Brazil on the same ground four days later. Argentina meanwhile, face Singapore in a celebration of the Singapore FA's 125th anniversary.
But we've saved the best to last. Before England's inexplicable loss to Iceland at Euro2016, they were set to meet France in the quarter-final in Paris. This summer, the Stade de France will be sold out as the two nations renew their historic rivalry. With tickets in short supply, you can avoid disappointment by purchasing them through WowTickets in a safe and secure environment.
You'll be able to sing along with the England supporters band or mingle with French supporters before declaring, "Allez Les Bleus". If recent matches between the two are any kind of benchmark, an exciting night's football will be served up.