WoW Tickets is Looking Forward for the Return of Fans to Football Stadiums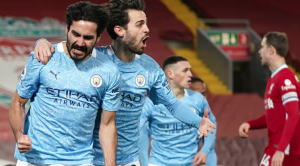 In recent days, we are witnessing the gradual return of fans to football stadiums across England – from the last matches of the premier league to the upcoming Euro 2020 first three group stage matches and round of 16 match on Wembley stadium with a 25% capacity.
We are paying close attention and cross our fingers that those pilot events will be successful and that fourth stage in the roadmap will be confirmed and Covid-19 related health restrictions will be removed from football stadiums in the UK.
Important dates to remember:
June 16th – new 2021/22 EPL season fixtures to be announced.
June 21st – the earliest day in which restrictions might be removed according to the UK roadmap.
August 14, 2021 – the new 2021/22 EPL season will begin.
We're looking forward to know which teams will be playing in the opening week, who's scheduled to play on Boxing day and New Year's and when are the local derbies to be played…