Arsenal Ticket Prices at Low Point – Increase Expected Right Before Christmas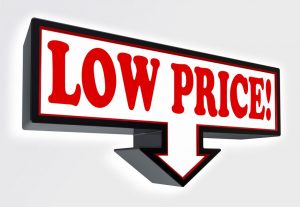 A quick brief from our ticket experts – at this point it is the perfect time to buy Arsenal tickets at the lowest price in the secondary market. Prices are expected to climb back up towards the end of the week – i.e. around December 22nd.
For all those fans who are looking for a great football experience on the holiday – this is your chance to get a great deal for Boxing day's Arsenal v West Bromwich Albion and new year's Arsenal v Crystal Palace – checkout Arsenal ticket prices here.