How many tickets does it take to cover a Premier League transfer?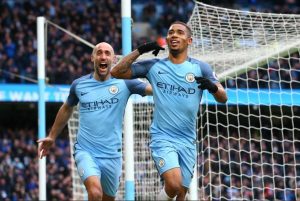 Have you ever wondered how many match day tickets it would take your favourite English Premier League club to sell to cover the cost of player transfers? Well, one company has done the research and found just how many tickets a Premier League club would need to sell to pay their player transfers. In fact, they have determined how many tickets each club must move.
For the purposes of the research, it was decided the price of a Premier League ticket would be set a £32. That figure was determined as the average ticket price across the English top-flight. However, it must be said that tickets prices rise and fall depending on the teams playing.
In the summer of 2017, Manchester City spent the most money of any Premier League side. The club spent £220.5 million. To make back that figure, Manchester City would need to sell nearly 7,000,000 tickets at £32 to games this term. If Manchester City are able to win the league and go far in the Champions League, it will be worth it to the club. Although it is highly unlikely they will ever reach the 7,000,000 ticket mark.
In contrast, Stoke City was the lowest spenders in the Premier League during the transfer window. The Potters spent just £24.9m. To equal their spend, the club would need to sell 778,125 tickets this season. Although Stoke City haven't been great this term, staying in the Premier League will be worth the club's outlay last transfer window.
Of the 20 Premier League teams, 16 would need to sell more than one million tickets to offset their transfer spend. While it would take a lot of tickets to offset the spending of Premier League sides, teams are making that money back through the current television contract.
Will the spending in the Premier League increase? Almost certainly, and so will the average price of a Premier League ticket.
Image courtesy of the Huddersfield Daily Examiner.