FA Cup Semi Finals Tickets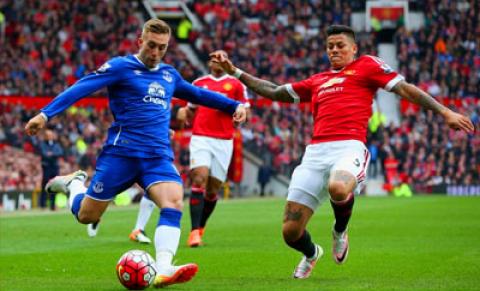 FA Cup Semi final dates: the FA Cup semi-finals are held at Wembley on Semi-Final Saturday & Sunday 16-17 April 2022 with the FA Cup final, also at Wembley, held on Saturday 14 May 2022.
Semi-finals are often tense and nervous affairs with a moment of genius or inspiration separating the two sides. Big clubs are often forced to dig deep to win such as Arsenal in 2015 who beat Championship Wigan Athletic on penalties, the last time Wembley saw an FA Cup shoot-out. The most memorable goals come when least expected. Paul Gascoigne's thunderous thirty yard free-kick came early in Tottenham's 3 – 1 win over Arsenal whilst Ryan Giggs ran through the Arsenal defence at Villa Park in 1999 as Manchester United finally overcame the Gunners to win 2 – 1 and set themselves up for the treble. Occasionally they can high-scoring affairs. Chelsea, Stoke and Hull City have all scored five goals since the semi-finals moved to Wembley but the record win remains Newcastle United's 6 – 0 thrashing of Fulham in 1908 at Anfield.
FA Cup semi-finals tickets are available with WoWtickets.football. Book your FA Cup semi-final tickets securely with us and enjoy the electrifying atmosphere of the match. Buy your Wembley tickets online. Here at WoWtickets.football we do our best to provide our customers with the best service.
All Semi finals Tickets
We apologise, but currently there are no tickets available. To receive a ticket alert when events will become available for sale, please sign up to receive a ticket alert.
When were the first FA Cup semi-finals held?
February and March 1872 at Kennington Oval in London. The winners were Royal Engineers and Wanderers.
From 1882, the venue for the semi-finals were various league grounds including Anfield, Old Trafford and Villa Park.
The first Wembley semi-final saw Tottenham Hotspur beat Arsenal 3 – 1 in 1991. Since 2008, all semi-finals have been held at Wembley.
Most FA Cup semi-final appearances
Arsenal and Manchester United have both appeared in 28 FA Cup semi-finals, winning 19 of them. Norwich City, Oldham Athletic and Swifts have all appeared in 3 semi-finals and lost them all whilst Everton have lost the most semi-finals, 13 in all.
FA Cup Dates
The preliminary rounds are held in August through October. The FA Cup proper begins with the first and second rounds in November and December. The third round where the Premier League and Championship clubs join the competition, is held in January as is the fourth round. The fifth round is in February with the quarter-finals in March.
The semi-finals are held at Wembley in April with the final, also at Wembley, held in May.
FOLLOW THE FA CUP ON SOCIAL MEDIA
Facebook: https://www.facebook.com/TheFACup
Twitter: https://twitter.com/fa
YouTube: http://www.youtube.com/thefacup