Football Tickets to Events in Liverpool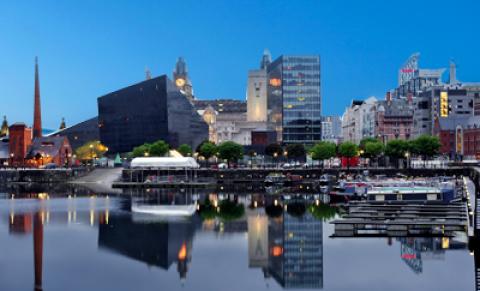 One of the best things to do in Liverpool is watching a good soccer match of one of the fabulous Liverpool football clubs. Football Tickets to Events in Liverpool, England are highly sought after by fans of the sport, especially when it comes to the local derbies and rivalries. Liverpool is home to two of the most successful and popular football clubs in England, Liverpool FC and Everton FC. The Merseyside Derby is one of the most intense local rivalries in English football and is always a highly anticipated event. The two clubs have been playing each other since 1894 and have faced each other over 200 times, with Liverpool having the slight advantage in terms of wins.The Anfield stadium is the home of Liverpool FC and is one of the most famous and historic stadiums in England. It is also one of the largest and most atmospheric, with a capacity of over 53,000. Fans of Liverpool FC are known for their passionate support and the legendary "You'll Never Walk Alone" chant. Everton FC play their home matches at Goodison Park, which is the oldest stadium in the Premier League. It has a capacity of just over 39,000 and is renowned for its tight, compact layout and passionate support.
Football tickets in Liverpool
We apologise, but currently there are no tickets available. To receive a ticket alert when events will become available for sale, please sign up to receive a ticket alert.
In recent years, Liverpool FC has dominated the Merseyside Derby, with several high-profile wins over their local rivals. Some of the most famous moments in the history of the Merseyside Derby include the 4-0 win by Liverpool in 1982 and the 2-0 win by Everton in 2000, which helped secure the club's place in the UEFA Champions League. For fans of the sport, Liverpool is a city steeped in football history and culture, and a visit to Anfield or Goodison Park is an unforgettable experience. Whether you are a fan of Liverpool FC or Everton FC, or simply a lover of the beautiful game, a Football Ticket to an event in Liverpool is an opportunity to witness one of the most intense and passionate local rivalries in English football.
Liverpool How-To Guides You Might Find Useful