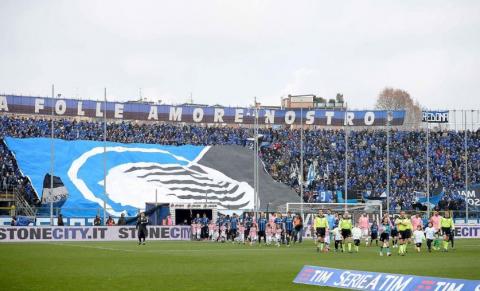 Venture into the Italian region of Lombardy and the Alps dominate the landscape. Bergamo rates as one of the most picturesque cities to host a top-flight football club. Thirty minutes' drive from the Swiss border, Atalanta Bergamasca Calcio is known as Regina delle provinciali – the 'Queen of the provincial clubs' – and is a friendly club where visitors are welcomed. The Stadio Azzurri d'Italia is tired and undergoing a series of renovations as funds allow. Its' 'brutalist' architecture makes it worth visiting before a modern look overtakes the history. Make sure you take the suncream with you though; only the long sides are covered with the short sides open to the elements. You're in the mountains so the sun shines brightly while the weather is unforgiving in the winter. The Nerazzurri faithful know the highs and lows football brings. They follow their team as they yo-yo between divisions, never wavering in their diehard support. It's a belief which will leave an indelible mark on your soul as their small, yet vociferous band of loyal supporters carry you through an emotional 90-minute journey. Buy Atalanta BC match tickets with 100% confidence thanks to our money back guarantee. Seats vary from cheaper single tickets, to premium and VIP seats (side by side). Here at WoW, we aim to provide you with the best service.
Atalanta BC Fixtures
We apologise, but currently there are no tickets available. To receive a ticket alert when events will become available for sale, please sign up to receive a ticket alert.