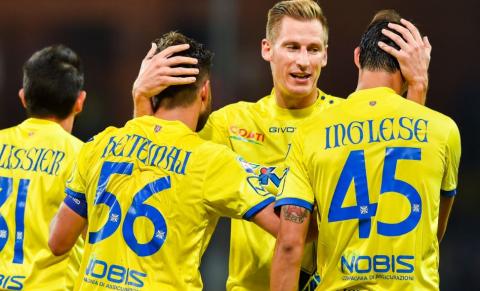 Chievo, Verona's other team, are the city's stable link to Serie A. For all bar one season this century, they have been a Serie A club which is just as well because the Stadio Marcantonio Bentegodi deserves to be seen by the world. It's tired and seen better days but despite there is a running track between the pitch and stands, the atmosphere crackles as the Gialloblu pour their hearts and souls into protecting the club's Serie A place. The Veneto derby feeds off the passion of both sets of fans and hits you like a brick wall. The ferocity of feelings puts many so-called bigger clubs to shame. Think Merseyside without the love! And when the day is done, return to one of Italy's cultural capitals. Verona is home to some of Italy's finest artefacts from ancient Rome. So many that the city itself is a UNESCO World Heritage Site; it's almost impossible to find a street where your breath isn't taken away by the architecture and monuments. The perfect break to expand your mind with beauty and history, while cleansing your soul with football… Chievo Verona football tickets are available. With wowtickets.football you can buy your match tickets securely with 100% confidence thanks to our money back guarantee. Chievo Verona ticket prices are fair and are determined according supply/demand and the location in the stadium.
Chievo Verona Fixtures
We apologise, but currently there are no tickets available. To receive a ticket alert when events will become available for sale, please sign up to receive a ticket alert.