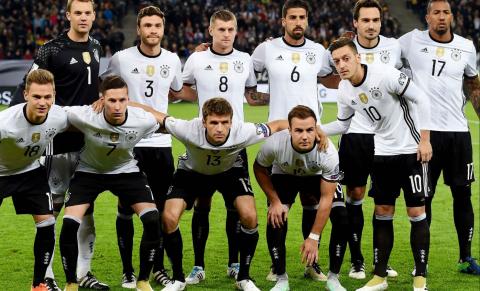 The World Champions. The conquerors of Brazil; the humiliators of Brazil, destroying the host nation 7 – 1 in their own backyard. In the semi-final of the World Cup! As the action unfurled, you had to pinch yourself. Brazil, the cradle of expansive football, of football with a smile on its' face, were annihilated by a ruthless Germany, a great side. They didn't even need penalties. There's an assuredness about the Germans which feeds into their fans when penalties come around. The squad tried something new at Euro 2016 and handed Italy the chance to beat them. But Simone Zaza's bizarre penalty dance let the Germans win again. It's never dull when the Germans are on the pitch. While the South Americans have their sambas, rumbas and whatever else, the Germans have the guile and efficiency of a team determined to win. But not in a boring manner. There's something about the Germans; straightforward, effective, beguiling. And when the tournament gets to the business end, they are always there. Brazil have won it more but Germany has finished second, third or fourth more often than any other nation and in more finals than any other nation. When the World Cup comes around, always keep an eye on the Germans. Here at Wow Tickets, we're your first and only stop for match tickets involving the greatest European footballing nation.
Germany National Football Team Fixtures
We apologise, but currently there are no tickets available. To receive a ticket alert when events will become available for sale, please sign up to receive a ticket alert.